Main content starts here, tab to start navigating
CRAFT COFFEE & COMMUNITY
Mojo Coffee started with the desire to create a vibrant cafe that reflects and inspires Hoboken.
Emphasizing community, Mojo strives for an environment where people can gather and enjoy a unique set of drinks, treats, and curated goods in a true neighborhood setting.
The original location opened in June 2020 in the midst of the pandemic. What we soon realized is people still need their routines.
Since then, Mojo has grown to become a part of many people's daily lives, and is our pleasure to serve customers their dose of caffeine.
As we continue to grow Mojo aims for each location to be uniquely designed and feel like an extension of the neighborhood - a home away from home.
Whether you're coming in to grab a quick coffee, meeting friends for a study session, or partaking in one of our hosted community events we hope each customer's day is just a bit better for joining us.
Here at Mojo, quality products and great people are the foundation of our business. We take great pride in our products and the businesses we partner with...supporting locals is in our DNA - and you'll always find some of your favorite local brands in our shops. We hope you love our coffee, treats, and community as much as we do. We're so glad you're here.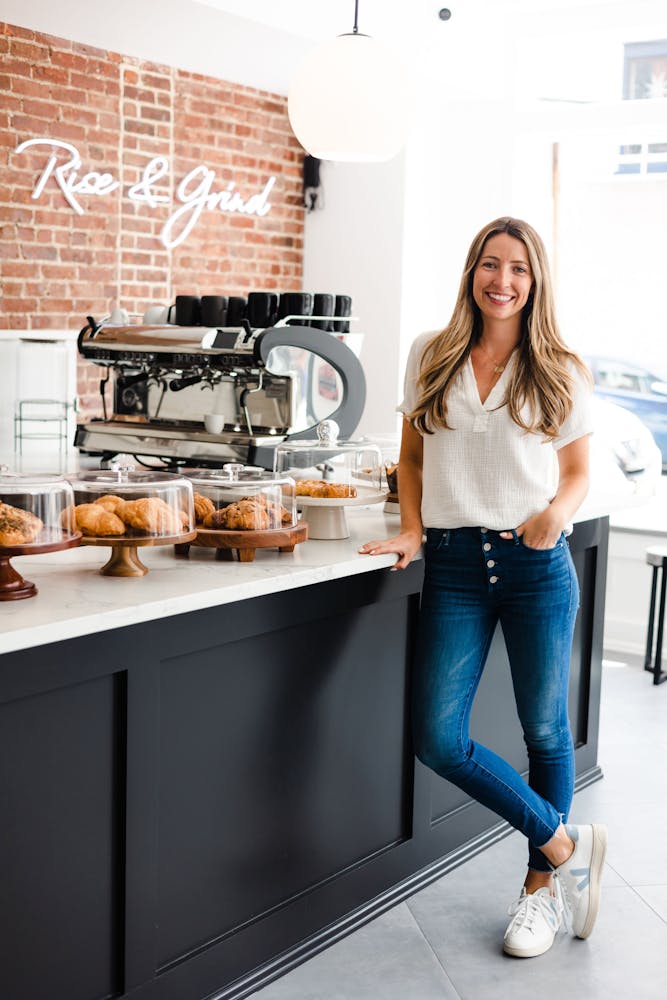 Meet Jess
owner of Mojo Coffee.
Jess opened the first Mojo Coffee in June 2020 to create a unique coffee experience in her Hoboken neighborhood. She fused her passion for coffee & community, with her nearly decade long experience in marketing & partnerships at a major media company.